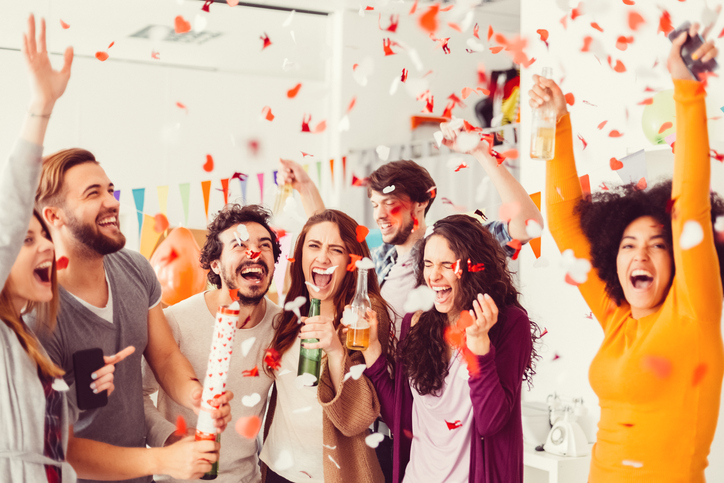 If you're planning an office holiday party for your crew, you likely have a laundry list of items to tackle, and safety shouldn't be at the bottom of that list. To help, XpertHR offers nine ways an employer can minimize the risk of liability when it comes to holiday parties:
Enforce Discrimination, Harassment and Employee Conduct Policies.
Workplace policies regarding discrimination, harassment, employee dating, employee conduct and its dress code remain in effect even during the holiday party, and employees as well as supervisors will be liable for violations.
Have Supervisors Set a Good Example.
Supervisors should lead the way and set a good example for the rest of the employees by enforcing and complying with the employer's policies regarding discrimination and harassment, as well as the employer's code of conduct.
Exercise Caution if Serving Alcohol.
If an employer decides to serve or allow alcohol, it should designate a management employee to monitor alcohol intake and make sure employees do not become too intoxicated or incoherent.
Keep the Focus Off Religion.
In planning for a holiday party, it's important for an employer to avoid overly religious symbols and music.
Do Not Make Attendance Mandatory.
Some employees may not want to attend the holiday party, and if attendance is mandatory, it may be considered working time, which may entitle hourly employees to overtime.
Carefully Plan the Menu and Entertainment.
Make sure to take the individual needs and concerns of diverse employees into account.
Be Inclusive of All Employees.
Invite employees working in all offices or job sites, in addition to those who telecommute or work remotely.
Consider Whether to Invite Spouses or Significant Others.
Remember to be inclusive of all employees, and respect their personal relationships.
Respond to Complaints in a Timely Fashion
. Once on notice that an employee is complaining of discrimination, harassment or inappropriate conduct, the employer and HR have a legal duty to follow up and document the complaint and begin an investigation if warranted.
Source: XpertHR
Published with permission from RISMedia.